Member News: Smile Doctors Orthodontics – Dr. Haley Buchanan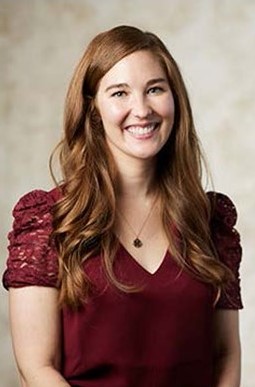 Dr. Buchanan's interest in orthodontics started in an unexpected place – painting portraits in an art class. She found herself being drawn to each subject's smile, how big of a role it played in showcasing themselves, and how confidence varied from smile to smile. As she got older and began to explore career direction, she kept coming back to orthodontics. She loved how art and science come together to create smiles that help people be their most confident selves. Today, Dr. Buchanan continues to develop and evolve patient treatment to be the most efficient and comfortable experience it can be.
In addition to providing exceptional orthodontic care with state-of-the-art equipment, Dr. Buchanan and her team are constantly looking for ways to support the greater Fort Worth community. Whether it is funding a run to help build a school library, being involved in family events, or hosting field trips to the clinics to teach Kindergarteners the importance of taking care of your teeth (complete with five learning stations), the Smile Doctors team truly sees their patients and community as family and is committed to helping that family shine. Lastly, the brand's Smiles from the Heart program allows people in the community to nominate someone in need for no-cost orthodontic treatment.
About Dr. Buchanan
Dr. Haley Buchanan's passion for orthodontics began in middle school when she was drawn to the transformation orthodontics brings to straightening teeth and gaining confidence. She is thrilled to witness this each time she debonds her patients.
Dr. Buchanan earned her undergraduate degree from Centre College in Danville, KY, before earning her Doctor of Dental Medicine from the University of Kentucky. Later, she received her Orthodontic Certificate and Masters in Oral Biology from the University of Nevada.