Member News: NBT Financial Bank Celebrates 50 Years of Service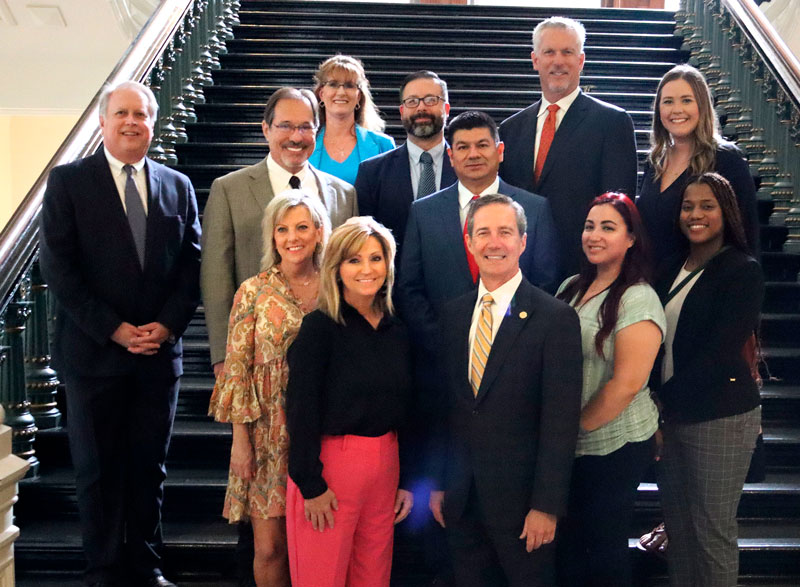 Fort Worth-based NBT Financial Bank is celebrating its 50th anniversary as a locally owned and operated independent community bank. Founded as The National Bank of Texas at Fort Worth in 1973 near N.E. 28th St. and I.H. 35, NBT Financial Bank continues its march toward becoming the premiere Fort Worth middle-market bank.
Earlier this month, Texas State Senator Kelly Hancock read a proclamation on the floor of the Texas State Capital in Austin recognizing NBT Financial Bank's five decades of financial service to the Fort Worth community. On April 20, the bank hosted a barbecue party at its operations center in Fossil Creek in celebration of the golden anniversary. Fort Worth Mayor Mattie Parker recognized the impact the bank has had on the local community and congratulated the team on their achievement.
"I am proud of our locally owned community banks like NBT and the individual care they provide their clients and customers," Mayor Parker told those in attendance at the celebration. "They are important to the success of our local community."
"In the 50 years since Leonard Brantley and a group of Fort Worth businessmen started this bank, our commitment to personally serve our small-business and consumer customers by exceeding their expectations has not changed," says Steve Eargle, chairman.
According to NBT Financial Bank, it is one of only three remaining banks chartered in Fort Worth. The bank operates branches in Fort Worth, Hurst, Burleson, Azle, and with a new branch soon opening in Willow Park.