Member News: Elk Creek Assisted Living and Memory Care partners with SWAU nursing students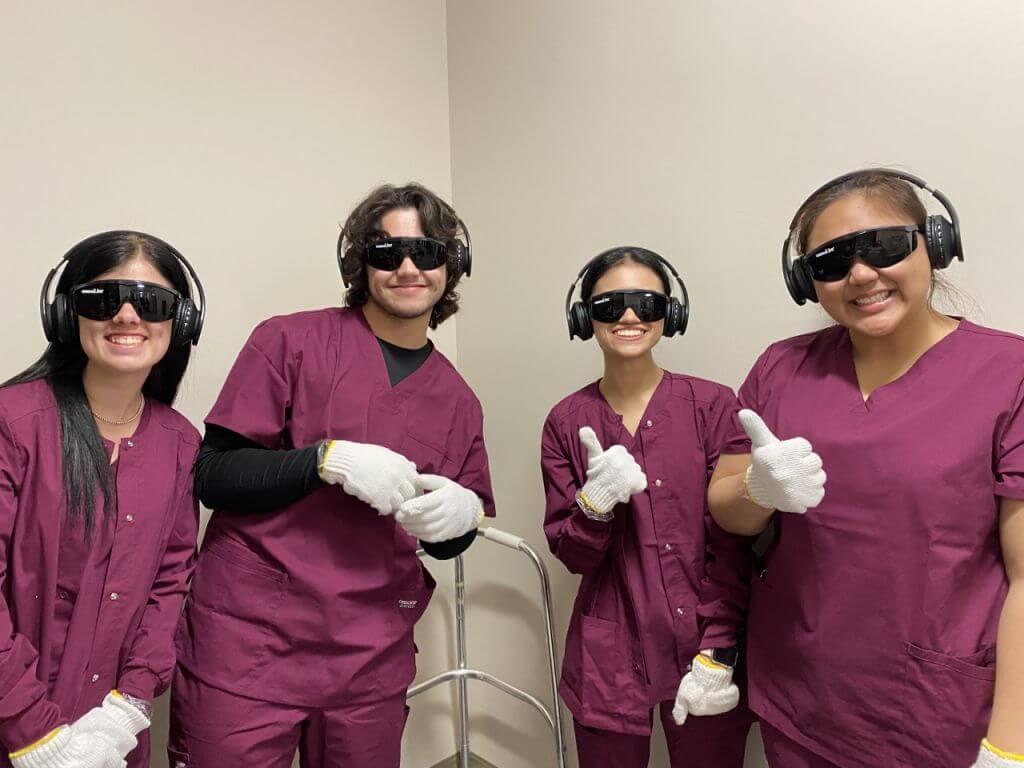 Elk Creek Assisted Living and Memory Care in Burleson has just begun a unique partnership with the nursing program students at Southwestern Adventist University. Elk Creek will be an on-site clinical for them as well as provide hands-on training in senior living.
On March 1, the students went through a Dementia Live simulation and learned more about the senior living environment as well as positive approaches to care techniques from the community leadership team. Starting later in the month, the students will begin their clinicals.
"We are excited to show them the senior living career path and how rewarding it is to work with our residents," shares Shelly Griffin, Executive Director of Elk Creek.
"They learn everything, from engaging activities to approaches to care for dementia residents and assisted living residents," she adds. "We will also provide training for activities of daily living services and soft skills when it comes to interacting with family members, care staff, and residents."
"Southwestern Adventist University is very grateful for the opportunity of this partnership with Elk Creek, and our students are excited to have their clinicals in this facility, which is not only beautiful but has a nicely structured program where they'll have the opportunity to develop key skills for their future career," says Elisane Grellman Almeida, Assistant Professor of Nursing at Southwestern Adventist University.
For more information about the community, please visit their website at https://www.civitasseniorliving.com/elk-creek/.