Member News: Bridging Generations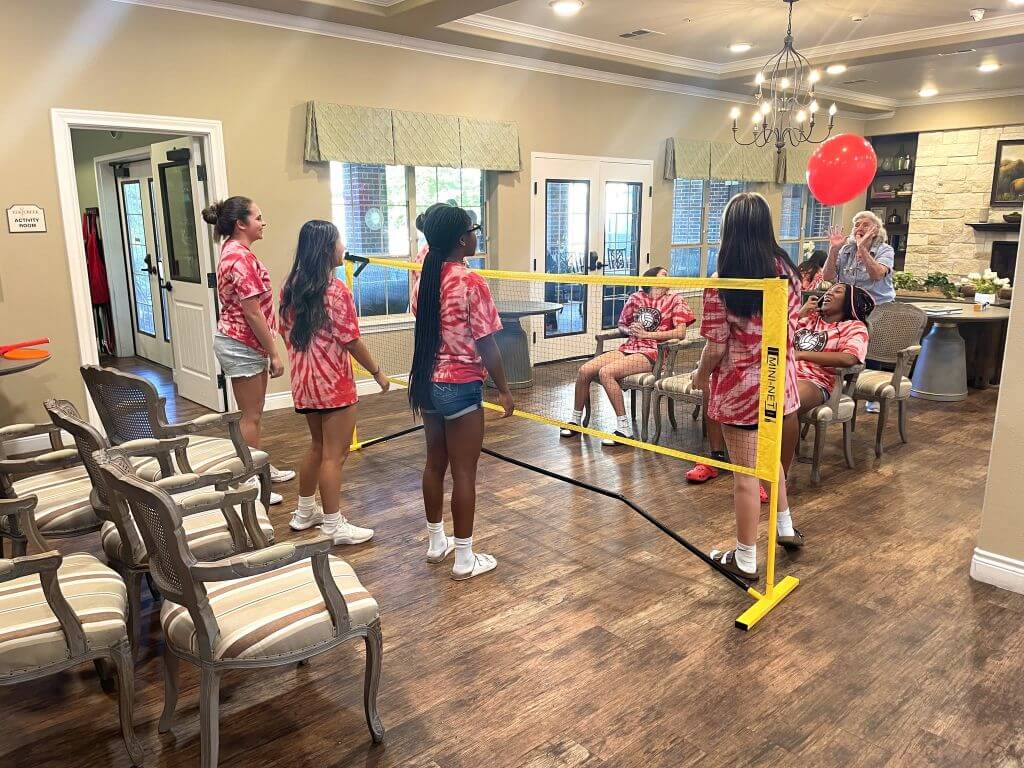 Elk Creek, the esteemed senior living community nestled in the heart of Burleson, TX, recently hosted a day that epitomized the power of intergenerational connections and quality time. The community welcomed the Burleson High School Volleyball Team, and what ensued was a testament to the warmth of human interaction.
Elk Creek brought together its cherished residents and the spirited student-athletes for an unforgettable experience. The day was an absolute triumph as the generations shared laughter, camaraderie, and their life stories, proving that age is but a number when it comes to forming meaningful relationships.
The event offered a delightful array of activities, ranging from board games that ignited competitive spirits to volleyball matches that showcased the athleticism and energy of the high school athletes. Seniors and students also engaged in friendly games of checkers, further cementing the bonds formed during the day.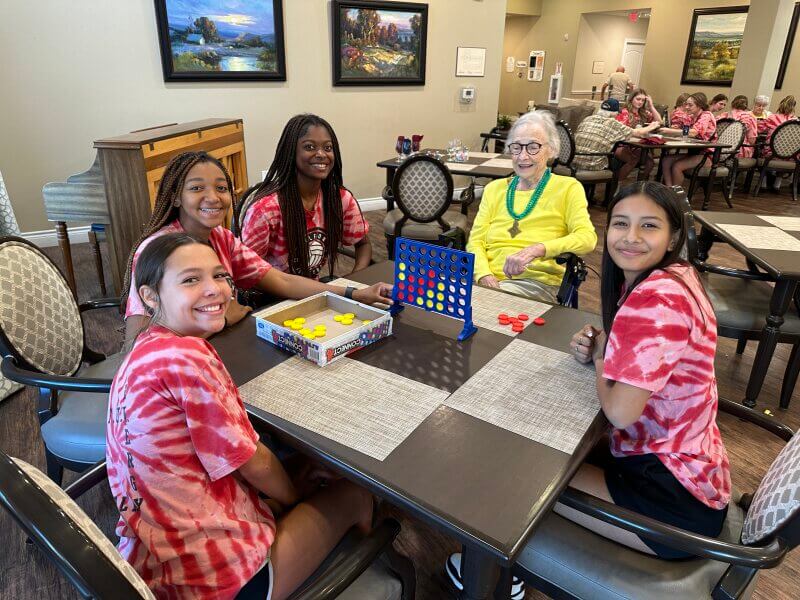 The atmosphere at Elk Creek was electrifying, and the event was a testament to the senior living community's commitment to creating an environment that prioritizes the well-being of its residents and fosters interaction with the local community. Such events, like this heartwarming gathering, underscore the dedication of Elk Creek Senior Living to enhance the lives of its residents and showcase the vibrant community they have built.