Member News: HC women's basketball team earned ninth consecutive regional playoff appearance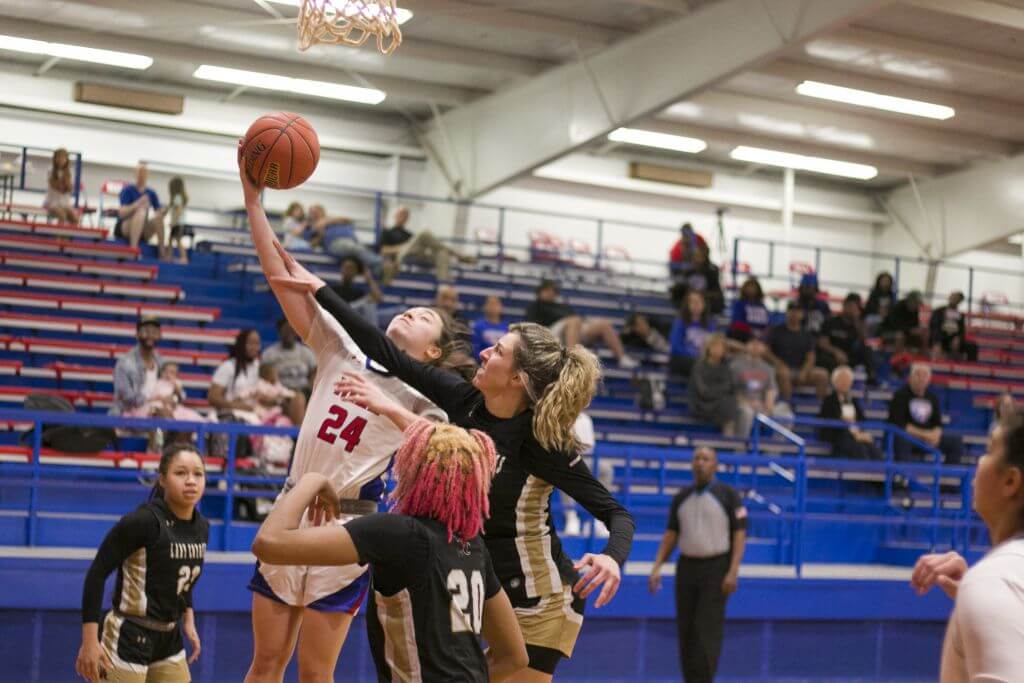 Hard work, grit and determination were three key elements that made up the Hill College women's basketball program during the 2022-23 season.
After earning their ninth consecutive playoff appearance by defeating Ranger College in a play-in tiebreaker, the Lady Rebels narrowly lost to No. 1 seeded South Plains College in the opening round of the Region 5 Tournament, 59-50, March 9 in Lubbock.
"We fell behind early and really battled all game long," Hill College Women's Head Basketball Coach Scott Hyland said. "We just didn't have enough in the tank to make a sustained run at them. South Plains is a very good team – not someone you want to face tired and beaten up."
Hyland was referring to his student athletes having to play their fourth game in just six days because of the tiebreaker scenario against Ranger College.
"Qualifying for the tournament was not easy," he added. "We had to play three games in three days to get there."
After a loss to Ranger College in Ranger on March 4, Hill defeated Weatherford College, 81-61, to force the play-in game with Ranger (since they had beaten each other at home during the regular season).
The play-in tiebreaker game against Ranger was played at Cedar Valley College, a neutral site, and the Lady Rebels inched out the win, 72-69, after trailing by one at the beginning of the fourth quarter.
"I credit that win to our players hitting several key shots in the final quarter, along with making clutch free throws down the stretch," Hyland said.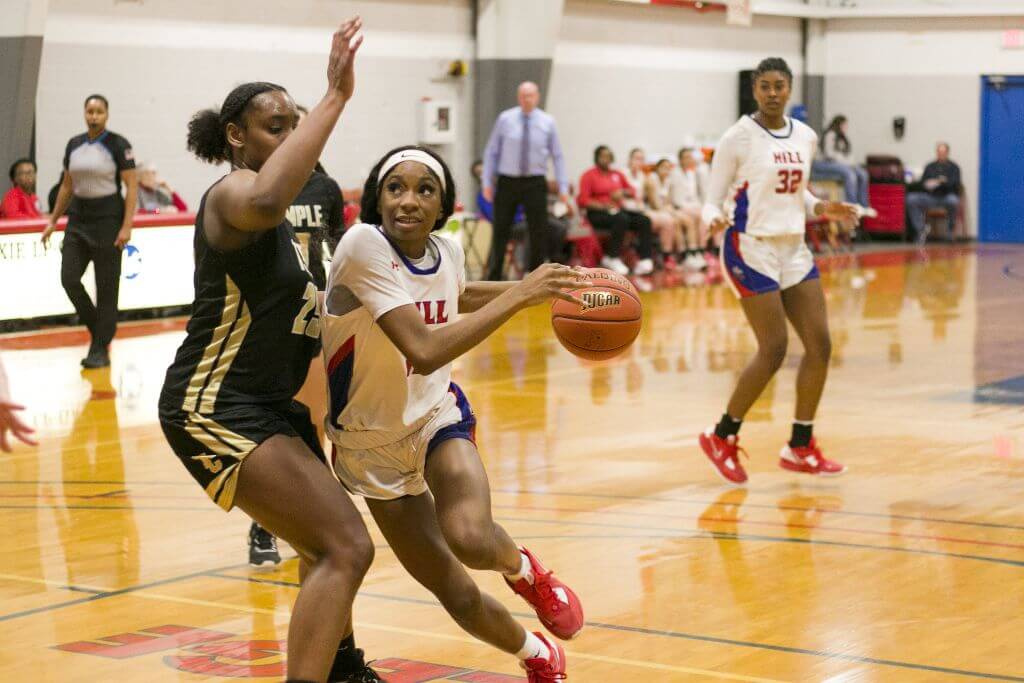 Hill College finished the season with an overall record of 18-13 (8-8 in conference play) securing the fourth-place conference position and regional playoff berth. Their ninth consecutive playoff appearance is also the most of any women's basketball program in the region during that same timeframe.
"We got about as much out of this group as we could have," Hyland said. "They really worked hard and made amazing progress during the season – especially the last couple of weeks. I also felt like we were just starting to play our best basketball."
Hyland also said Hill College was the youngest team in the conference with only two sophomores.
"We made great strides in getting this group to understand what it is going to take to bring a conference title back to Hill," he added. "I can't wait to get started on preparing them for that journey."
Freshman Alyssa Berry (Pearland) was named Co-Freshman of the Year in the conference, as well as All-Region and All-Conference. Berry also led the conference in scoring and assists in conference play.
Sophomore Giani Wimbish-Gay (Victoria) was named All-Conference; sophomore Brandalyn Rice (Victoria) was named Honorable Mention All-Conference; and freshman K.J. Walker (Keller) was named Honorable Mention All-Conference.
2022-23 All-Region, All-Conference Selections
Alyssa Berry
All-Region
All-Conference
Co-Freshman of the Year
Lead the NTJCAC in points per game
Lead the NTJCAC in assists per game
Giani Wimbish-Gay
All-Conference
Brandalyn Rice
Honorable Mention All-Conference
KJ Walker
Honorable Mention All-Conference