Member News: Burleson Animal Shelter Brings Christmas Cheer to Mustang Creek Estates
In addition to year-round visits from Clyde, the therapy dog, the shelter has made a Christmas morning gift distribution for residents even brighter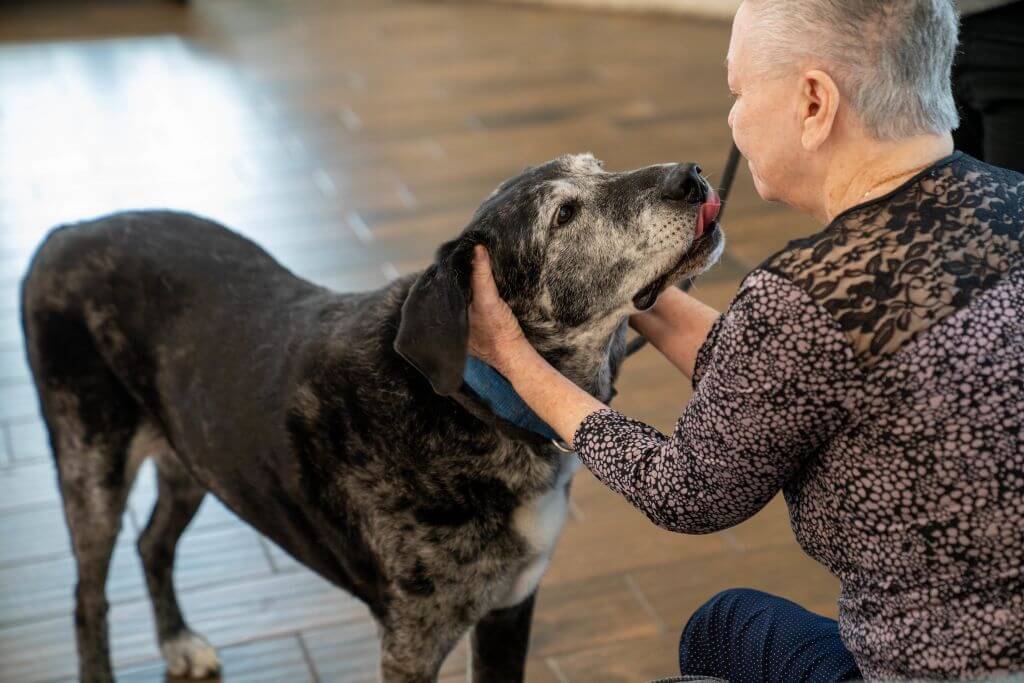 Mustang Creek Estates, a neighborhood of homes for seniors in Burleson, was selected by the City of Burleson Animal Shelter to receive gifts from the Shelter's annual holiday drive. The community has a long-standing relationship with the Animal Shelter, which makes weekly visits to residents with Clyde, aka "Mr. Handsome", a therapy dog.
"We were fortunate to collect many gifts from our local community in our drive this year, and were thrilled to deliver a truck full of socks and blankets for residents to open Christmas morning," said Brennan Jones, Clyde's handler and the person that recommended the community as this year's gift recipient. "I get to visit Mustang Creek often with Clyde and was excited to help make residents' holiday even brighter."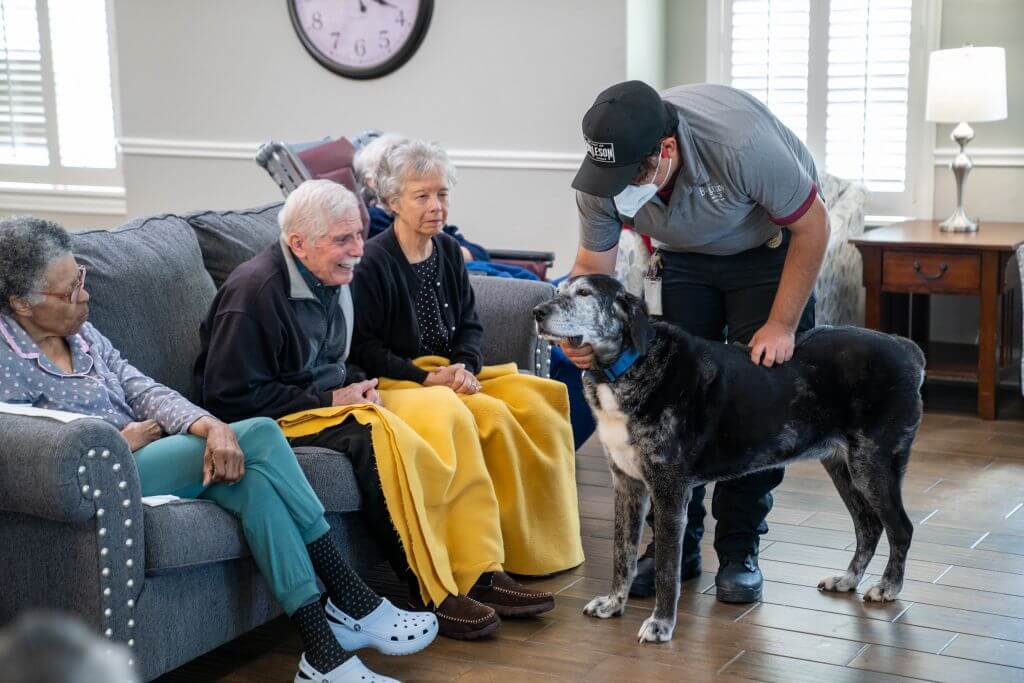 Clyde originally came to the Burleson Animal Shelter in January 2016. He was adopted three times and returned to the shelter three times due to his separation anxiety. Staff determined that he would not be able to make the adjustment necessary to do well in a typical household setting, and decided to train him to become a therapy dog. A Great Dane and Catahoula Leopard Dog mix, Clyde will celebrate his 14th birthday on January 14, 2023.
The donation was brought in on dollies last week and hidden away for staff to wrap and label to make sure every resident has something to open Christmas morning when the gifts will be under the tree and then handed out in each house. Additionally, Mary Kay donated individual pampering bags.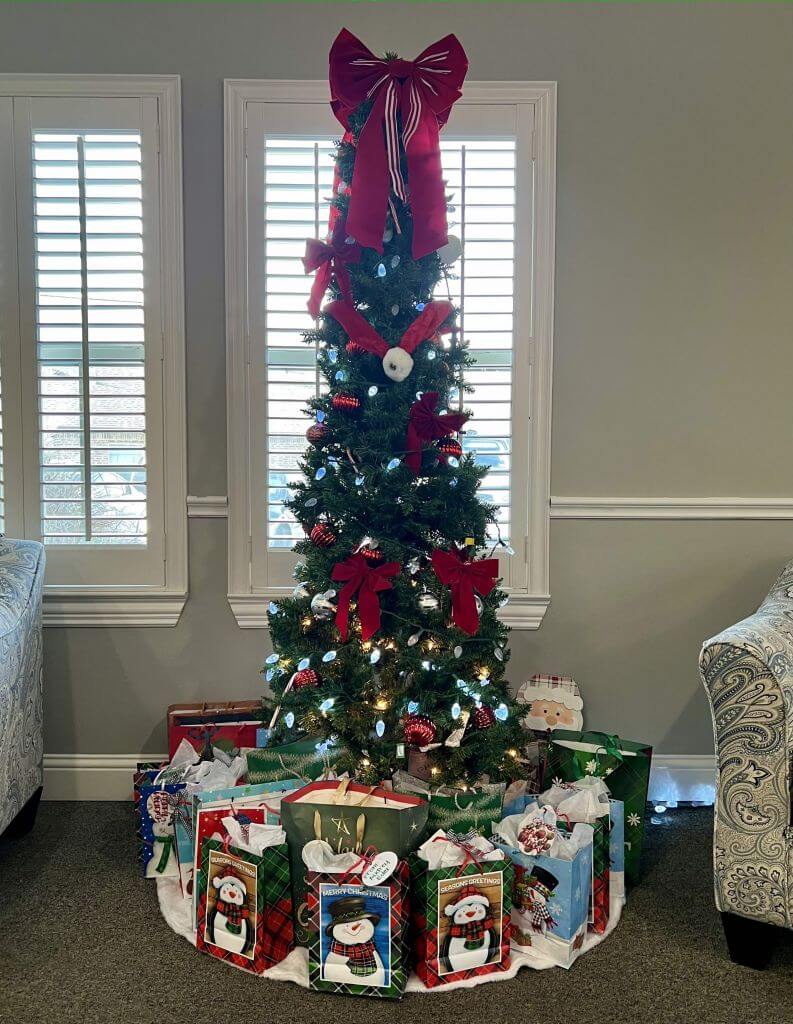 "We try to give residents as many of the comforts of home as possible, and that includes gifts round the tree," added Reneé Ramsey, founder, CEO, and owner of Mustang Creek Estates. "These gifts from the Animal Shelter will bring much joy to our residents this holiday."
Mustang Creek Estates in Burleson has six houses housing 14 to 16 residents each. Located at 1155 NW John Jones Drive, it is a residential style assisted living and memory care community designed entirely for seniors.