BACC adds Burleson ISD student to its membership
At Burleson Collegiate High School, a young student is pursuing his entrepreneurial dreams.
Garrett Shipp, 17, has been a car enthusiast throughout his entire life. The start of his own business, GS Professional Detailing, has brought all of his passions together.
"I enjoy detailing because it always reminds me of when I would help my dad detail his car and when I got my first car, a 2015 Ford Fiesta ST," Shipp said. "I knew I would have to keep my car in great condition and I grew a love for making cars look showroom ready."
Shipp began his detailing company before he even had a drivers license.
"When I decided to start the company I actually had no plans on being mobile, which very quickly changed after I saw the cost of owning a brick and mortar at 15 years old," he said. "I started by asking my neighbors if they would be interested in having their cars detailed.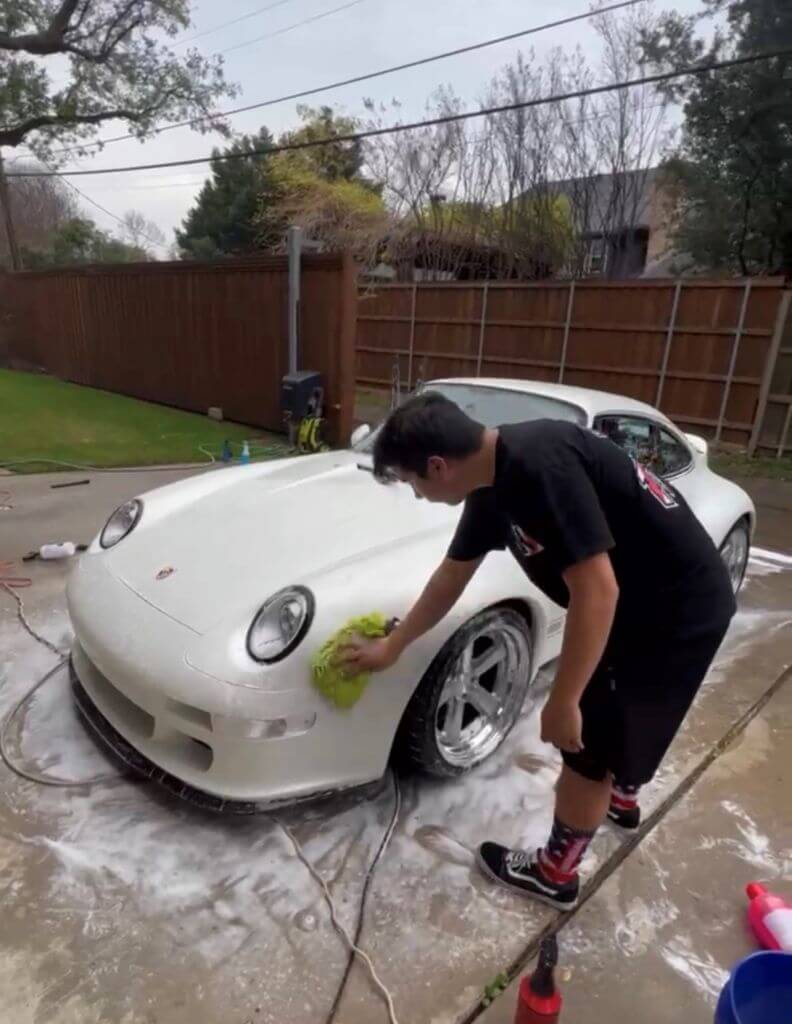 "My first customer was my neighbor, but I soon realized my neighborhood wasn't big enough and I knew I had to expand my service to scale up and build my brand. I eventually invested in extra equipment, such as a 50-gallon water tank to keep in my car which enabled me to meet clients at their homes or places of employment, making me completely self-sufficient and capable to be completely mobile."
In addition to his car detailing business, Shipp also owns Midnite Digital.
"I offer a variety of services including but not limited to graphic design, digital marketing consultancy, content creation, offering a full suite of digital marketing services and capabilities," he said.
He is also co-owner of Shonenboost LLC, a lifestyle brand aimed at Japanese Car Culture, and serves as the marketing director, event manager, and is in charge of customer relations.
"As long as I can manage my time well it won't get in the way of school/study time," he said. "When it comes to motivation, it plays a huge role in my aspirations. As far back as I can remember, I've always had a big dream of being successful when I got older. Every time I start to feel discouraged or get down on myself I think of what I'm doing and why it is I'm doing it, and that lifts my spirits and enables me to get back up and keep working hard."
Shipp has learned much of his business techniques at Burleson Collegiate High School.
BCHS is a partnership between Burleson ISD, the city of Burleson, and Hill College. Rigorous high school and college courses are taught by high school teachers and Hill College instructors. Through this partnership, students are able to graduate high school with an associates degree from Hill College at no cost to them.
Carrie Samuels, pathways teacher at BCHS, said what she admires most about Shipp is his tenacity and grit.
"When he sets a goal he refuses to give up until he reaches it," she said. "Garrett has high expectations for himself and works diligently through his own businesses to prepare and plan for the future he desires."
The Burleson Area Chamber of Commerce is close to reaching 500 members. Shipp is the youngest of them all.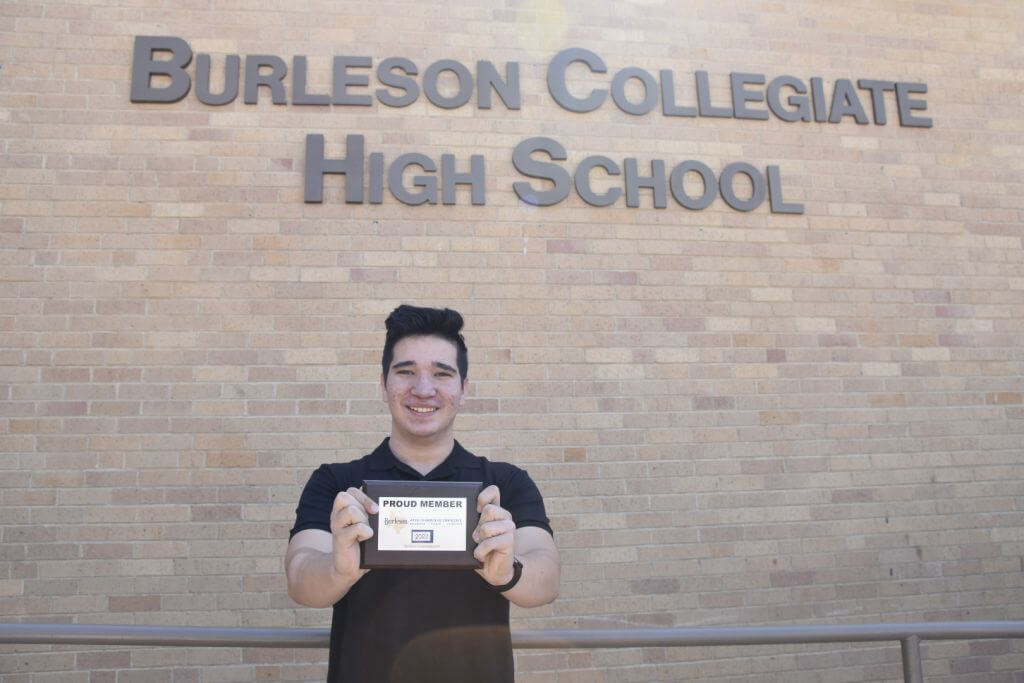 BACC Executive Director Gabrina Daniels said through her daily interactions with businesses she sees the hard work and efforts each person puts in to making their business a success.
"To see Garrett, have the desire, drive and dedication it takes to succeed, at such a young age, I believe his future looks very bright," she said. "I am excited he is a member of our Chamber. I hope he starts a trend for our young entrepreneurs in Burleson and I look forward to working with him."
As a high school student becoming involved in the Chamber, Samuels said Shipp is able to grow his business ventures, while continuing to learn what it takes to become a successful business owner in our community and surrounding areas.
"Burleson Collegiate High School helps students to be prepared for involvement in things like their local Chamber by providing opportunities to learn and interact with guest speakers, research and explore different pathways for post-high school all while working towards obtaining their associates degree prior to high school graduation," said said. "Our students work diligently to balance the traditional high school experience with rigorous college course work.
"The unique experience at Burleson Collegiate helps students attain a resiliency that is typically found in adults later on in life. Additionally, the relationships our students build with their college professors and community members is integral to their success in the future."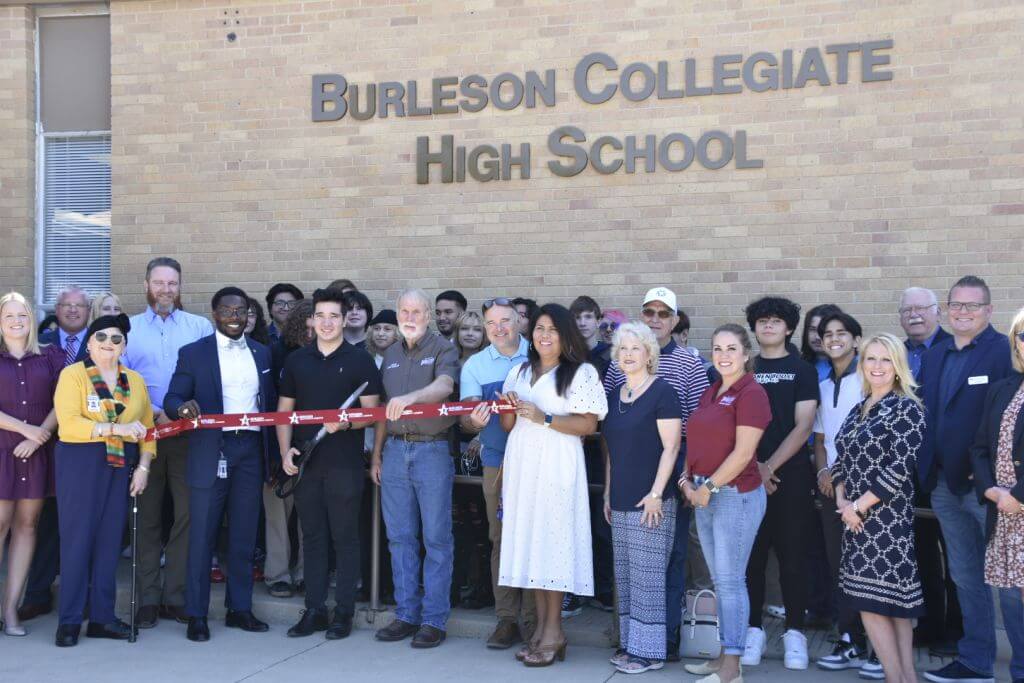 The Chamber held a ribbon cutting for GS Professional Detailing on Thursday at BCHS.
Chamber Ambassador Ian Powell, of Financial Serenity, expressed his appreciation for Shipp's work.
"This guy is in high school and has three businesses?" Powell asked. "I'm impressed; this kid is going places."
With regard to future plans, Shipp said he aspires to grow his business big enough to hire employees while pursuing another passion, real estate.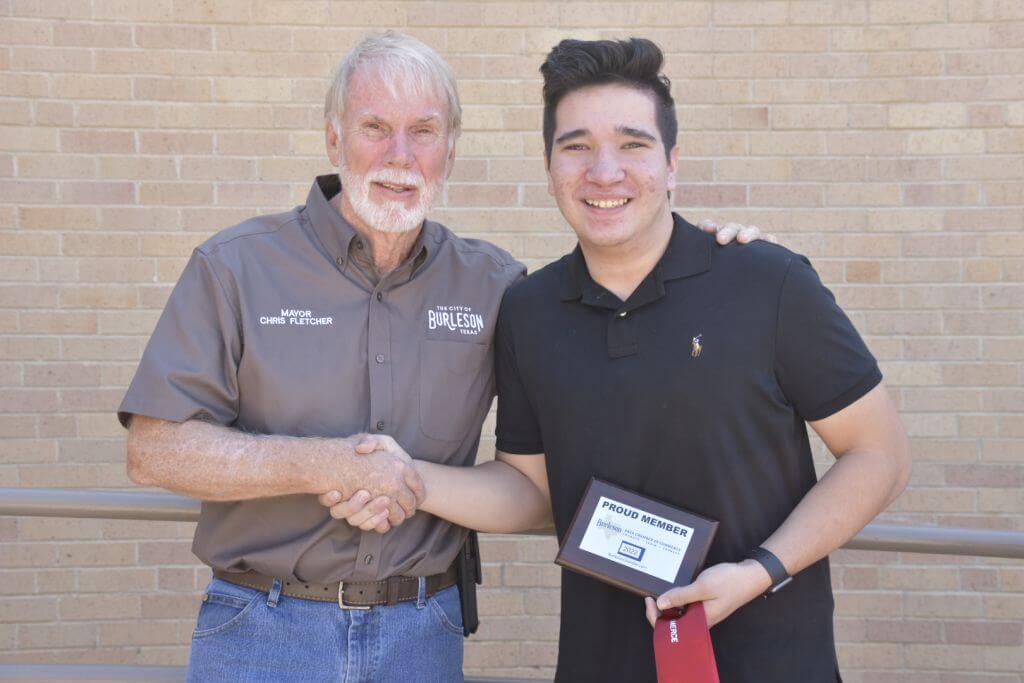 "I also would like to start more businesses in the future," he said. "To any high-schooler out there that is considering starting a businesses while studying, the best advice I can give is 'do it.' The great part of being young is most of us can afford to take a risk, and if it doesn't work out we learned what works and what doesn't, and you can get up and try again.
"To be a business owner you have to be persistant, you have to make sure people know about you and what your business does so if they ever need something they can call you. Also, you always want to put your best foot forward and deliver exceptional service no matter what it is you are choosing to do. With that said, remember to always follow your dreams and believe in yourself even if no one else does."