Ambassador Spotlight: Amanda Cadenhead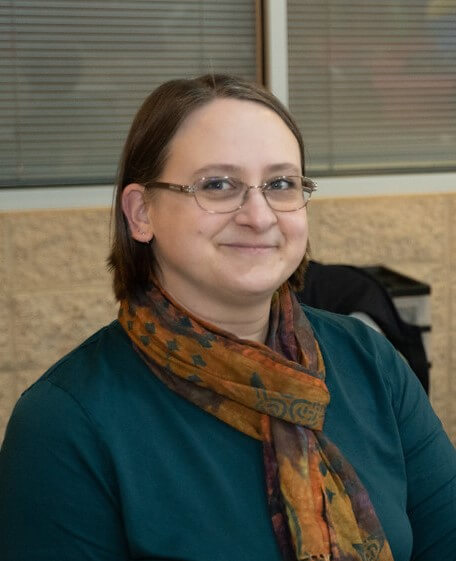 The Chamber's Ambassadors perform ribbon cuttings for new members and use their own personal Chamber experiences to help a new member find activities and events that will help them plug in, grow their business and succeed.
But that's not all they do. The Ambassadors also help Chamber staff with registration at events, assist with set-up and tear-down, and greet new members. Basically, they make sure that the Chamber is able to maximize its potential by providing a helping hand.
Already a member of the Chamber, Amanda Cadenhead said she was attending a Network@Night event when someone asked if she ever considered joining the Ambassador's program.
"I had started looking around for a group to join so I could meet people in the community," she said. "The time commitment is right to fit in with my job, so here I am!"
Candenhead is the community engagement librarian at the Burleson Public Library, which is part of the City of Burleson.
"The Burleson Public Library serves as a vital community center, providing materials and services to help community residents obtain information meeting their personal, educational, cultural, and professional needs," she said.
Cadenhead has been in Burleson for 13 years and calls it "a great place to work." She recently helped stuff goodie bags with treats from Chamber business members for more than 200 new Burleson ISD teachers. The bags were distributed at the new teacher luncheon.
"This is a great way to meet and get to know people in the Chamber," she said. "Especially businesses just coming into the Chamber."
For more information or to be involved with the Ambassadors, contact the Chamber at 817-295-6121 or click here.