Member News: Railroaders Playoff Game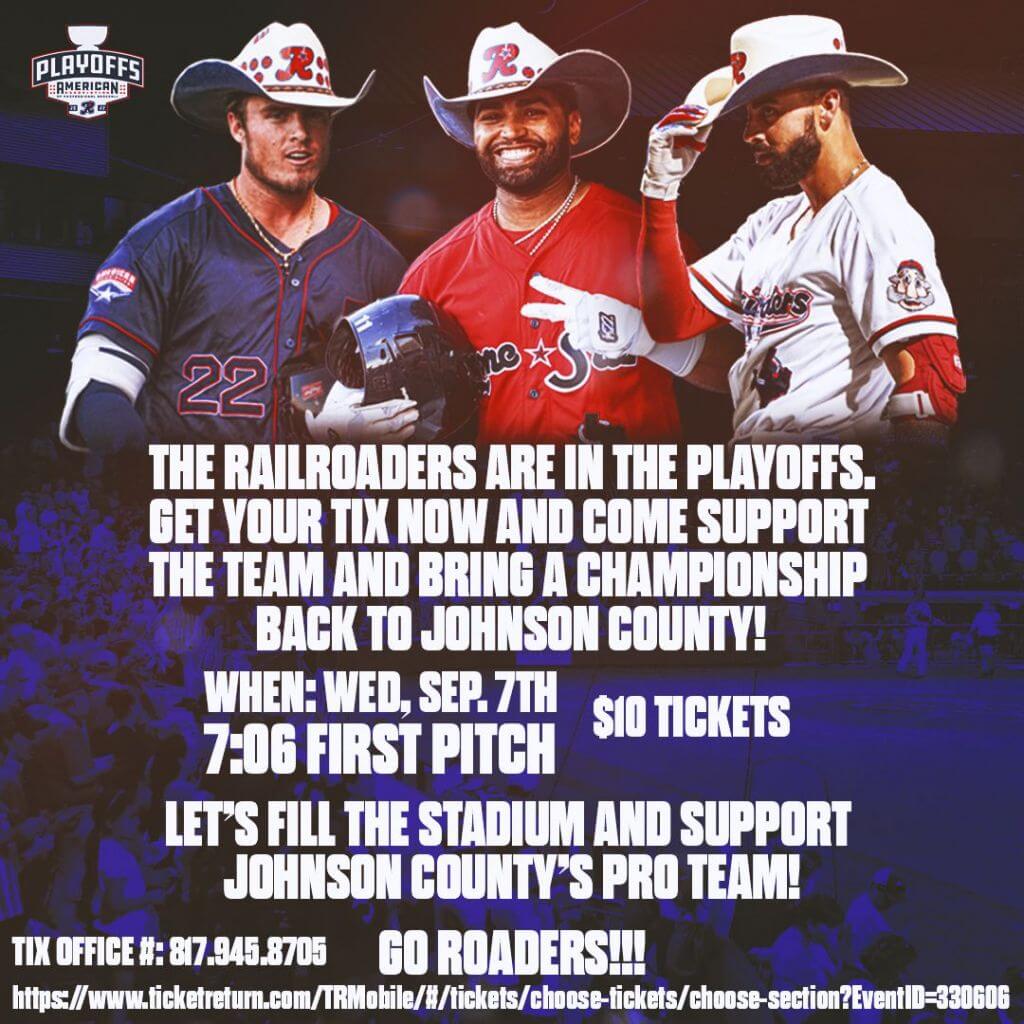 Dear Burleson Businesses,
I hope you are all doing great and business is going well. I wanted to reach out. We are offering playoff tickets to local companies. In 2022 we have had the biggest run in League history and have our sights on bringing home a Championship to Johnson County.
Our first game is on Wednesday, September 7th at 7:06 pm. We are offering a special price of $10 per ticket. Our goal is to fill the stadium showing support for Johnson County's professional baseball team. We are asking for companies to buy only 10 tickets for their employees or more if desired.
We appreciate your support and look forward to seeing you at The Depot for an incredible Playoff Run.
Sincerely,
John Junker
Owner & President Cleburne Railroaders Baseball