Chamber Happenings: August 2022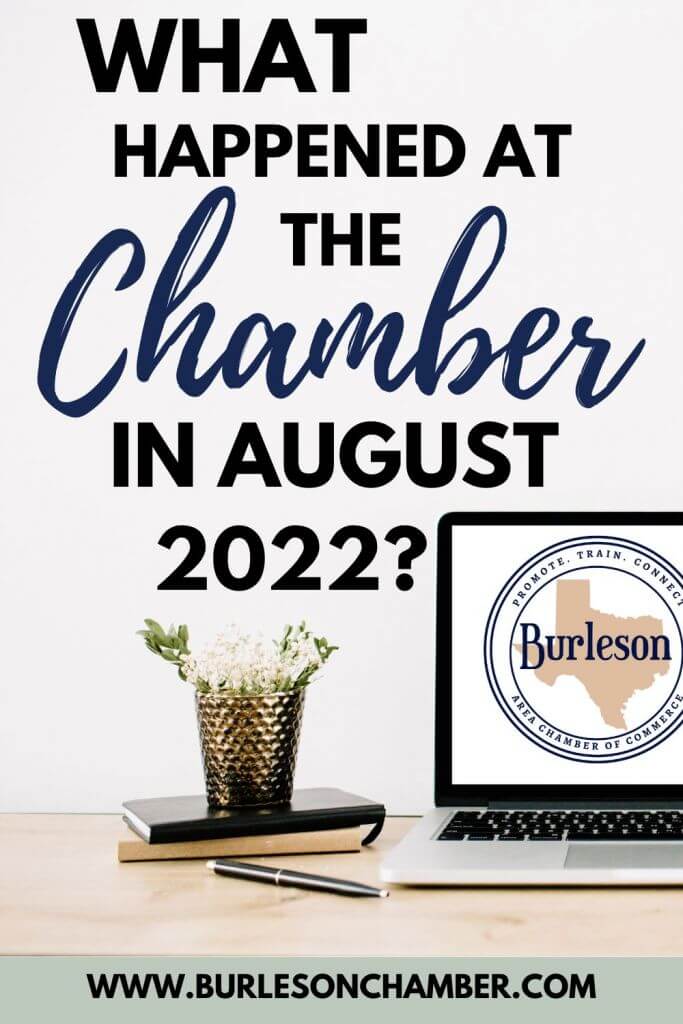 Are you enjoying the last few days of summer? Although it is technically fall, the heat of summer still lingers. Rain showers over the past few weeks have finally turned the grass green and that is something to be thankful for.
It was a steady month for us in August. Our team helped welcome new teachers to the school district at the BISD New Teacher Luncheon. As well as welcoming new Chamber members, we also held ribbon cutting ceremonies for some amazing Burleson businesses.
Ribbon Cuttings
The Chamber's ambassadors perform ribbon cuttings for new members and use their own personal Chamber experiences to help a new member find activities and events that will help them plug in, grow their business and succeed. This month there were two ribbon cuttings: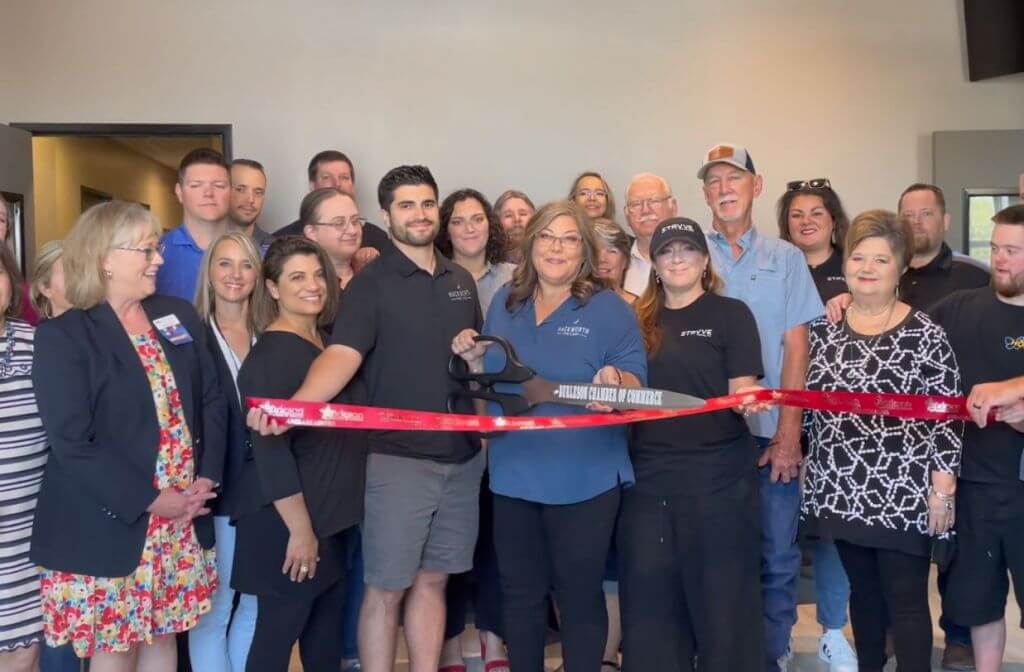 The Burleson Area Chamber of Commerce hosted a ribbon cutting for Hackworth Realty Group on Aug. 11 at 124 S. Main St. in Burleson. They are helping clients buy, sell, and build homes in Dallas/Fort Worth and surrounding areas.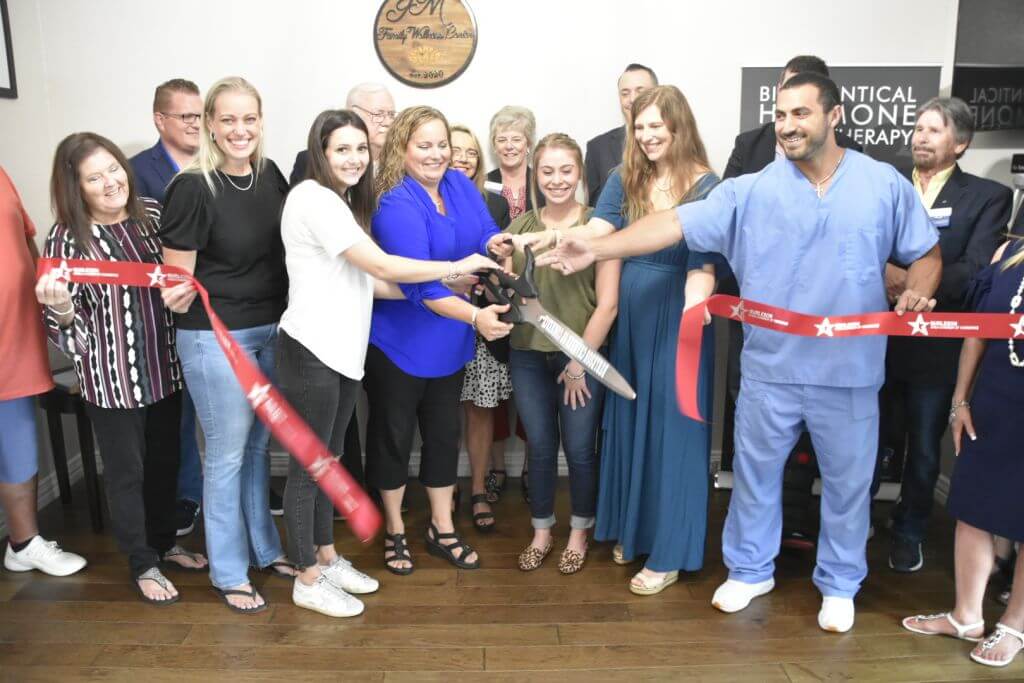 The Burleson Area Chamber of Commerce hosted a ribbon cutting Aug. 23 for JM Family Wellness at 821 SW Alsbury Blvd in Burleson. Their experienced medical professionals provide a high-quality level of customer service, medical experience, and commitment to health and wellness to all their patients, with a goal of making them feel better as quickly as possible.
New Members
We are so excited to announce that the Chamber has SIX new members this month. Please help us give a big warm Chamber welcome to:
BISD New Teacher Luncheon
The Burleson Area Chamber of Commerce partnered with the Burleson Independent School District on Aug. 3 to welcome more than 200 new teachers this year during the BISD New Teacher Luncheon.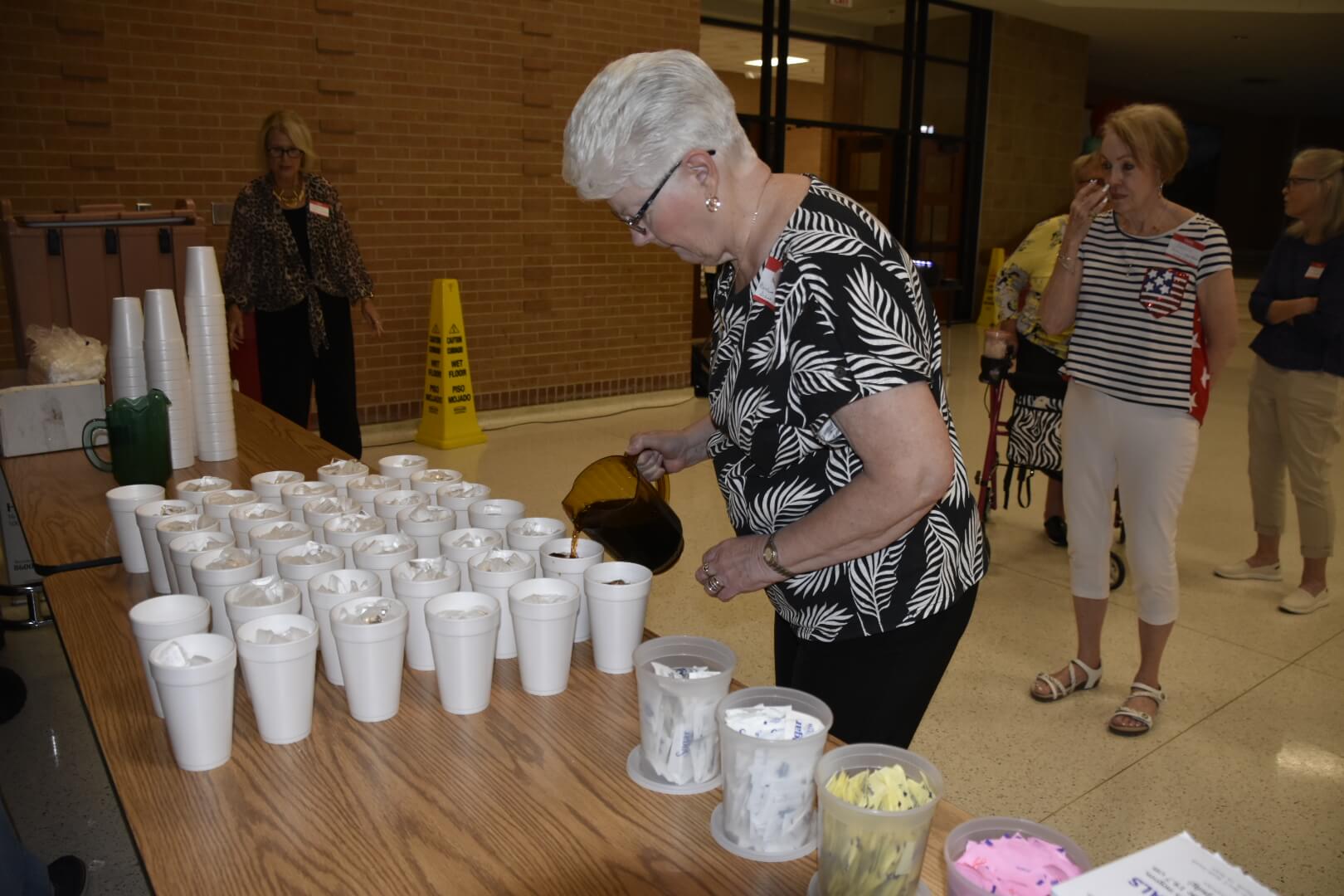 Upcoming Events
September
13th: Network@Nite- Chicken Salad Chick
15th: Lunch'N Learn- The importance of using videos in social media
October
11th: Network@Nite- Lost Oak Winery
12th: Business Roundtable with Roger Williams
20th: BACC Fall Luncheon
November
5th: Power of Heels Holiday Bazaar
8th: Network@Nite- Grandview Bank
December
13th: Network@Nite-American National Bank of Texas
Visit Us On
Don't forget to visit us on all of these great platforms: